---
GBH Design, Special Design & Build Lifts
When we were asked by Lerch Bates back in January 2012 if we knew of a manufacturer who can provide a rotating circular glass lift for a very special customer we did not hesitate before answering "yes we do.", in our opinion, GBH Design are the manufacturer and installer of the finest design and build lifts in the industry and we are very proud to be their representative in the UK.
The following lift projects are just an example of some of these.
---
Millennium Pier

Blackfriars Bridge, London
1000kg, 13 Person, free-standing circular Scenic Passenger Lift, External and open to the elements.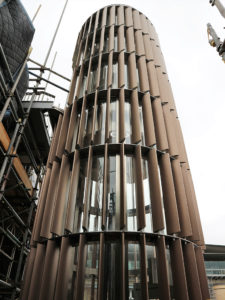 Four Seasons Hotel

10 Trinity Square, London
2 x 1300kg, 17 Person, square scenic passenger lifts of the highest quality in a spectral coating bronze colour finish.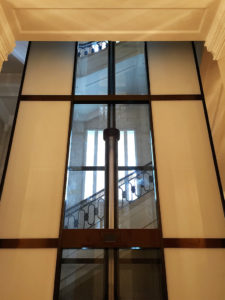 Louis Vuitton

Selfridges, Oxford St. London
900kg, 12 Person, hydraulic circular rotating scenic lift in a mirror finish stainless steel and low iron glass finish.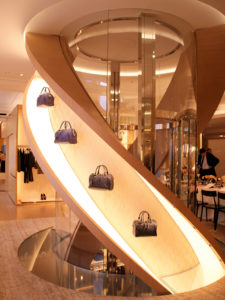 Chanel Fine Jewellery Boutique

173 New Bond St. London
1175kg, 15 Person traction scenic lift installed in the Chanel fine jewelry store so designed that the machine, balance weight, and technical equipment is not visible.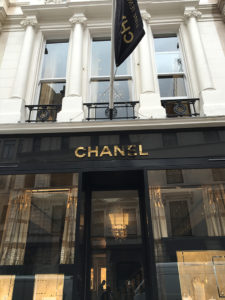 Watches of Switzerland

155 Regent St. London
The 1125kg, 15 Person, a hydraulic circular scenic lift was designed to complement this spectacular designed London flagship store.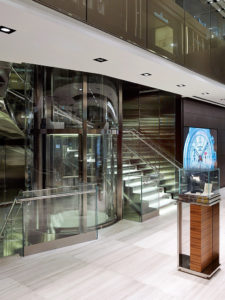 Radisson Blu Hotel

Berlin, Germany
In certain circles, possibly the world's best-known lift.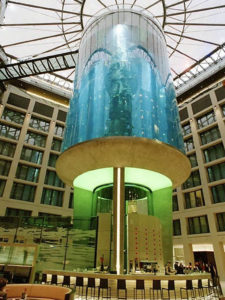 Bailong Lift Zhangjiajie

Hunan Province, China
The world's highest group of free running-lifts.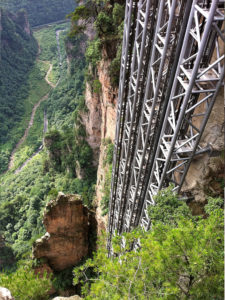 Raiffeisenbank

Burghausen, Germany
630kg, 8 Person, hydraulic circular scenic lift with all loadings supported from the roof of the building.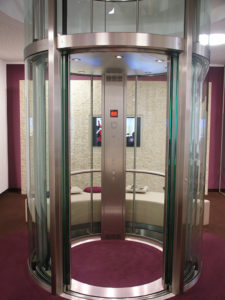 Pyramiden Kogel

Kärnten, Austria
GBH's circular scenic lift runs within the world's highest free-standing viewing tower, the traction driven lift has a 20 person, 1500Kg rated load and travels 71m at 1,6 m/s.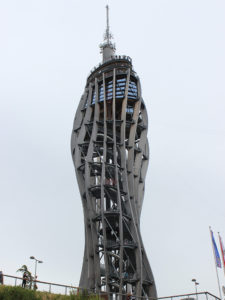 Meydan Hotel

Dubai
GBH have provided and installed four groups of full glass triplex passenger lifts in freestanding open-air shafts within this extraordinary hotel, the 2.7m high lift car glass walls, floor, and ceiling reflect the variable colour lighting from the handrails which contain Swarovski crystals. The under-driven doors have a clear opening of 1200mm wide x 2.65m high, the full height car operating panel is manufactured in black, back painted glass; the installations are a 2:1 traction with a 1600Kg load and travel between 35 and 50m.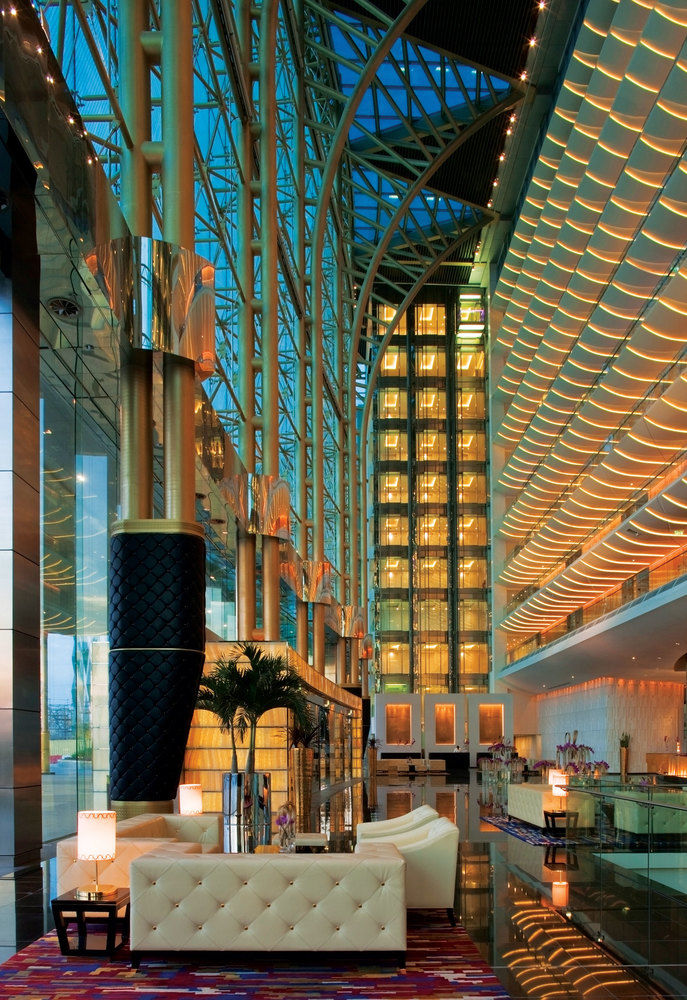 Ski Jump Klingenthal

Germany
1000Kg drum drive traction lift traveling 31m to Ski Jump level, lift designed to operate up to -15° centigrade.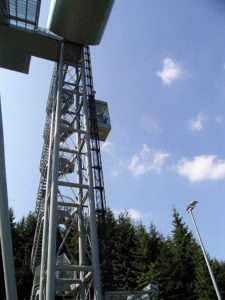 ---
For further examples of GBH Design Projects please visit their website at: www.gbh-design.de